Squeenix's weird FMV brawler The Quiet Man out in November
Weird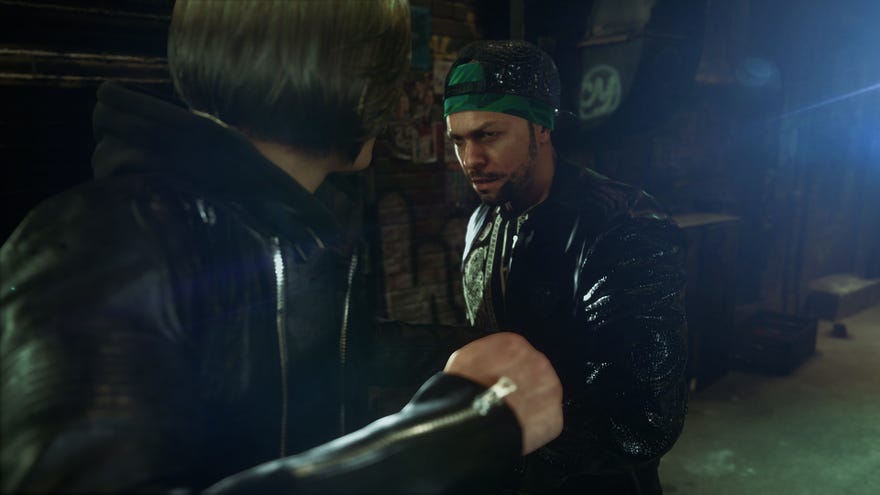 Live-action video and third-person beat 'em up will combine in The Quiet Man on November 1st, publishers Square Enix announced today. Neither the brawling nor the movie look particularly great but I remain delighted by games reviving ye olde FMV ways, trying to combine two mighty different mediums in ways that mostly result in actors chewing scenery. I absolutely think games can combine the two in fascinating ways; I do not think The Quiet Man will be one of the games to do that. Here, come watch a big lump of it.
That's from a Squeenix livestream a few months back.
I do like the muffled sound. The story is that our kickman is deaf, and out on a fighty mission "to discover the motives behind the kidnapping of a songstress from a mysterious masked man." Squeenix call it a "motion picture-like experience which can be completed in one sitting" and sure, that's sounds a good length. That's the length most games should be. By law. OR ELSE.
Unlike Remedy's Quantum Break, which was split cleanly between game action and live-action episodes, The Quiet Man will supposedly seamlessly transition between game, in-game cutscene, and live-action video. Ah I don't know, it's a technique which seems wasted on a game about kicking faces.
The Quiet Man is coming via Steam, priced at $15.