The RPS 17,777th Party Post: Curtain Simulator 2013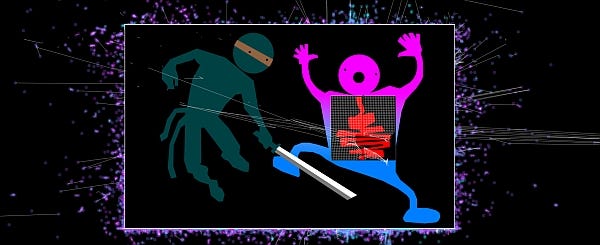 If you think about it, curtains are responsible for our sanity. Without them we wouldn't be able to be ourselves. Imagine spending all your time putting on a front, putting on trousers. No, curtains are pretty much necessary to keep the world a sane, less testicley place. Which means it's about time they entered popular culture via a game. Curtain Simulator 2013 is that game. A game where you can twitch curtains in various scenarios. You'll be relaxing in a front room, or attending the horrors of some sort of electronic dance event, where all manner of curtains are simulated. Plucking at the billowing material can be surprisingly relaxing, but you can pluck too hard, shredding them into confetti. It' about five minutes of fun, or ten if you have a drape fetish. Warning: the rest of this post has nothing to do with curtains.

The CMS is telling me that this is the 17,777th post to appear on RPS. To celebrate, the rest of it will be a dump of the GIFs I'd intended to use in RPS posts. Why not now?