The Trees Come Alive: DAO Awakening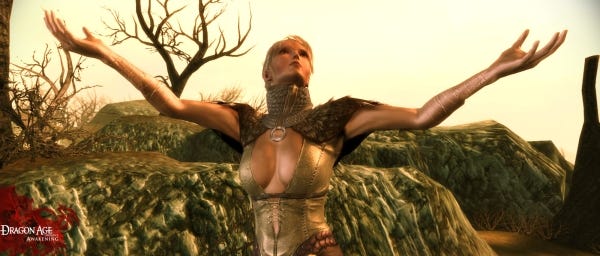 Here's a few recent Dragon Age: Origins: Awakening: The Subtitlier trailers to introduce new ingredients for the upcoming expansion. First up is Anders, Pyramid star and husband of Starbu... oh no wait. Anders the apostate mage, who can join your crew, with quite a few nice lines in his video. Then there's Velanna, who apparently makes the trees come alive. Which is cool. It's not explicitly stated that she's a potential party member, but I'm guessing that's the case. And finally there's the Children, which is a strange word since giving it capital C suddenly makes it seem creepy and threatening.
Meet Anders:
Meet Velanna:
And meet the Children:
Which all looks fun.