There's Blood In My: Dungeonbowl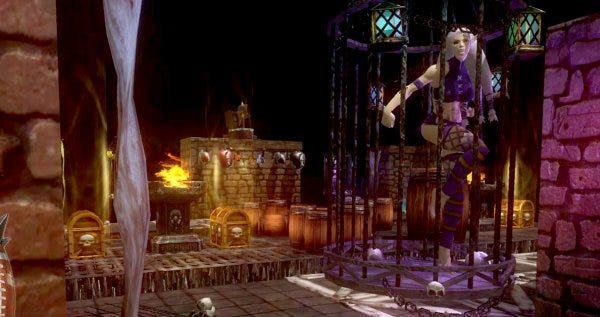 Fresh from their reworking of fantasy tabletopper Confrontation, Cyanide have announced they are working on Dungeonbowl - a fantasy sports game - which is the version of Blood Bowl set inside a shoe dungeon. The screenshot above looks remarkably like a place I visited in Second Life, but we have assurances that the game is based firmly on the Games Workshop original. Quoth Cyanide: "Dungeonbowl continues Cyanide's successful collaboration with Games Workshop and their rich and varied Blood Bowl world. The gameplay should therefore delight existing Blood Bowl fans as well as offer a gateway to this zany parody of Warhammer and American Football for fans of tactical sports gaming."
Zany. There's a word. Dungeonbowl will reportedly arrive in the middle of 2012.