These Robotic Hearts Of Mine: 24 Hour Beta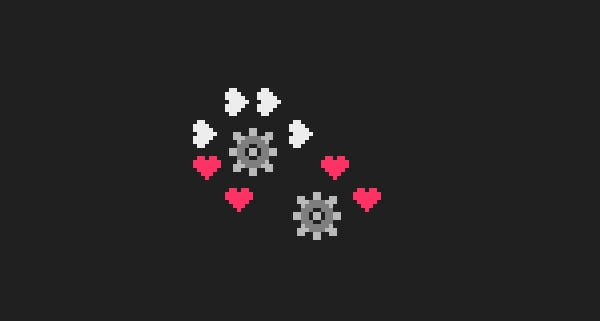 Bristol Coventry based indie dev Draknek has got a new game in the pipeline, which he's pitching as a "Narrative-driven abstract puzzle game". It's simple, but efficient and minimalistic use of words, pixels and sounds result in a fairly atmospheric little game. It's still a work in progress, obviously, but is currently playable here. As part of this time-limited beta testing, why not give him some feedback over twitter too? You've got until about 1am UK time tonight to try it.
There's a trailer, but it contains solutions to all the early puzzles, so I'd suggest just playing it yourself.