Three years on, I still can't get over baby Aloy's massive head
You're twisting my melon, man!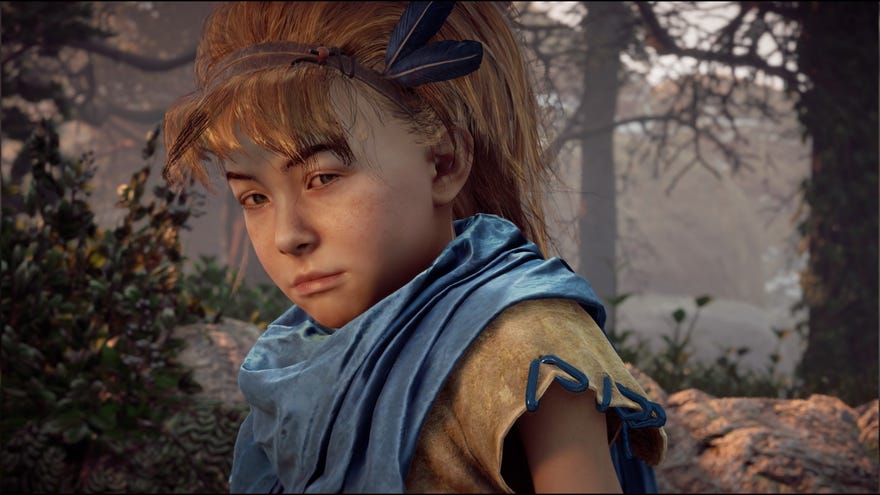 When I first played Horizon Zero Dawn back in 2017, it was the night before the Nintendo Switch and Breath Of The Wild came out. I had been looking forward to it for a while, and it was probably the first big PS4 game I'd played in a number of months. I maybe only got about an hour in before we had to leave the house to go and get our Switches from the midnight launch in town, but there was one thing that haunted me during the three blissful months of non-stop Zelda that followed. It was the size of baby Aloy's giant head.
Read the rest of this article with an RPS Premium subscription
To view this article you'll need to have a Premium subscription. Sign up today for access to more supporter-only articles, an ad-free reading experience, free gifts, and game discounts. Your support helps us create more great writing about PC games.
See more information