TimeGate Show Section 8's Swarm Mode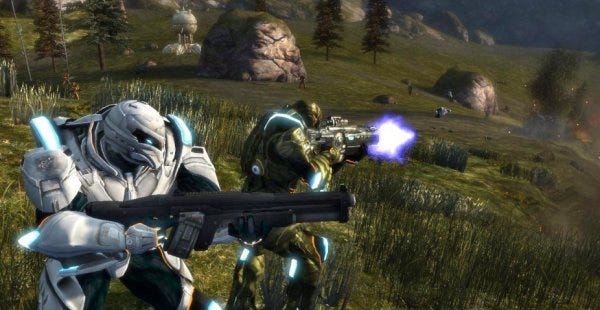 One of the new game modes in Section 8 sequel Prejudice is one of those "co-op vs waves of bots" type modes, and TimeGate have put out an extensive ten-minute walkthrough video showing how it will work. It looks like a it could be fun, partly because the narrator gets pulled off a hoverbike by a mech and smacked on the floor, but not least because it's the kind of mode you can play successfully with just a few friends. It's based on the capture-point mechanism from the original game, only this time you face escalating waves of enemies, rather than fighting an equal human foe.
One of the things I liked best about Section 8 was the big, bold sci-fi architecture across the landscapes of the maps, and it looks like the TimeGate team are reaching even higher this time around, with a sprawling, impressive world playing host to this walkthrough. Admittedly, Prejudice is hard to get too excited about, simply because Section 8 didn't quite have the staying power I'd hoped for. Nevertheless I'm interested to see how TimeGate have built on the original, and game modes like this a promising start.