To Ashes: From Dust's DRM Removed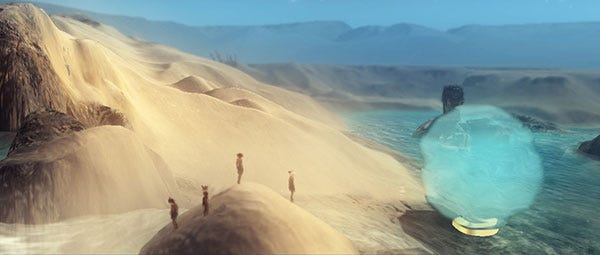 Ding dong, the witch is dead! As promised, Ubisoft have now removed the legitimate consumer-punishing always-on DRM from the disappointing PC port of their strategy/puzzle/sorta-god game From Dust. Let Steam auto-update it and the unpleasant eggy stench of a constant internet requirement will be gone, plus it'll grab your savegames from Ubi's servers and sync them to your PC.

Alas, the patch doesn't fix any of From Dust PC's other problems, but at least the headline-generating publisher has made good on its word about the copy protection and now you're free to play the game while on the move or if you're a victim of a flaky web connection.
I'd like to hope that it signals a broader u-turn on a system that has been deeply unpopular and entirely unnecessary all along, but we mistakenly thought that back when RUSE shipped without it. We shall see, eh?