To The Moon, And Beyond! Finding Paradise Announced
Prepare to cry...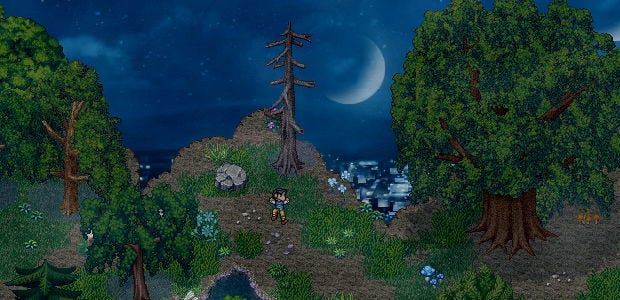 To the Moon is one of the very best adventure games, our John will tell you - if he's not too busy wringing you for confessions of weeping. The 2011 journey through a dying man's dreams was a bit of a tearjerker, see. Following two intermission 'minisodes' and so-so tie-in A Bird Story, developers Freebird Games have now revealed a bit of the true second episode in the series. Named Finding Paradise, it's due at the end of this year (or early in 2017, maybe).
Creator Kan Gao has been talking about Finding Paradise for a fair while, but today brings a formal announcement with screenshots and a music sample and things:
"Like its predecessor, Freebird explain, "the game follows two doctors as they traverse through a patient's memories to artificially fulfill their last wish." Finding Paradise's patient is the boy from A Bird Story, years later, but they insist it's not necessary to have played that or even To the Moon. That's handy, because I haven't played either.
Look, I'm still wary of unnecessary tearshed so I treat these things with a great degree of caution. I've got to maintain my garbage reputation as an emotional idiot.
If you wanna hear from people who do like 'feely-foos', as the kids call 'em, then check out Wot John Thinks of To the Moon as well as his Verdict with Adam.