Total War: Arena shutting down in February
Et tu, Creative Assembly?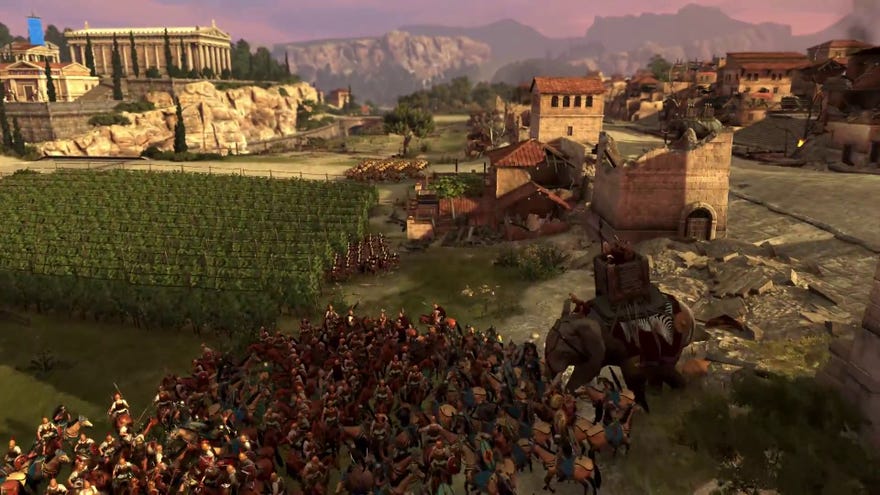 It's been a rough few months for free-to-play games, and the latest to be ground up by 2018 is Total War: Arena, the team-based tactical spin-off from the historical strategy series. The game entered open beta nine months ago, but failed to draw the crowds that developers Creative Assembly and publisher Wargaming were hoping for, so they're pulling the plug early. You can see the official announcement here. On the bright side, anyone with the game can log in to pick from one of four Total War-related consolation prizes, including Medieval 2: Definitive Edition.
For those who played a diligent amount of Total War: Arena, Wargaming are being especially nice. If you've played over 100 battles, you'll be rewarded with a month of three Premium account for World Of Warships, World Of Tanks and World Of Warplanes. If you've spent any money on Arena through it's premium cash-shop, they're offering to convert the full amount spent into the equivalent for either of those three games. It's not quite a full cash refund, but it's the next best thing.
Live at the time of writing, Creative Assembly's final dev livestream.
While they're not letting any new players in, the few sticking around until the lights go off in February are being decently served, at least. Creative Assembly have released one possibly-final update - the Sunset Patch, as they're calling it. The update removes the premium cash shop from the game, increases the ease of matching with players between unit tiers, and reduces the level of stat gain between one unit tier and the next. So, easier to find matches and some messier fights for the next few months.
For those who never had a chance to play the game, Total War: Arena was basically the regiment-level combat from a Total War game. It was slightly reworked as a ten-on-ten multiplayer game, with each player controlling a small independent force. Not a bad idea - in fact, it's the primary multiplayer mode from many other Total War games, writ large. I can't help but think that was part of the game's undoing though, as there's already nine Total War games on Steam alone with over a thousand players online right now - it's a well-served niche.
Total War: Arena's servers shut down on February 22nd, 2019. You can read the full details of the game's demise here, and the 'Sunset' patch notes here.