Turtle Beach double down on PC gaming headsets with new Atlas series
Back on the map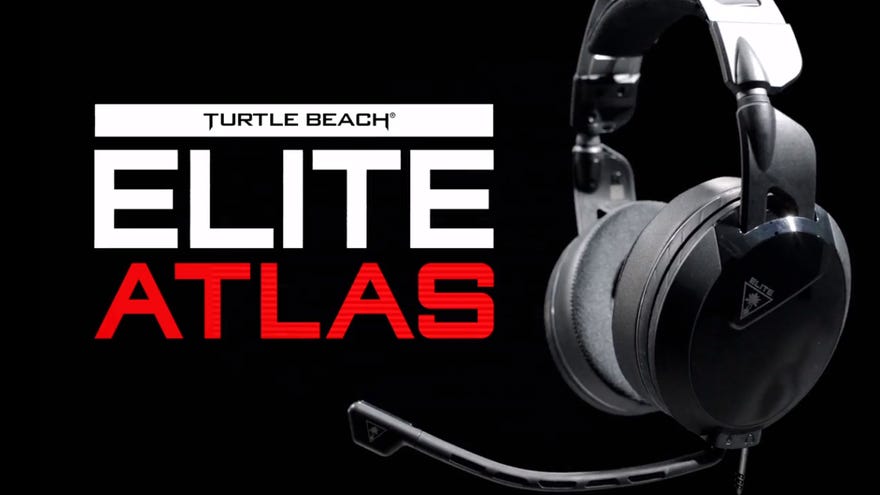 I've reviewed a couple of Turtle Beach headsets here in the past, such as the jumbo Elite Pro and altogether tiddlier Recon 150, but you know as well as I that Turtle Beach as a company have always favoured console-orientated headsets rather than good old PC ones - case in point: the Stealth 300 which only comes with a combined headphone and microphone jack connection and nothing else.
Well, all that's about to change at the end of September, as Turtle Beach have announced that they've got a brand-new PC headset series on the way called Atlas. Consisting of three headsets altogether - the Elite Atlas, Atlas Three and Atlas One - Turtle Beach are hoping there's something for everyone here, so let's take a little look at what's in store.
It will probably come as no surprise to hear that all three headsets have been designed together with a million esports teams in order to uncover what 'the one true PC gamer' truly wants from their game audio. That seems to be 'the in thing' these days, but there are plenty of more sensible things going on here than the marketing bumpf might imply, potentially making at least one of them worthy of our headset rankings.
Starting with the £90 Elite Atlas, this one comes with a metal headband and suspended head pad for extra comfort - making it not too dissimilar from the rather excellent Steelseries Arctis 7. The memory foam ear cups are also built with Turtle Beach's glasses-friendly ProSpecs design in mind, so they shouldn't start pinching the side of your head after extended use, and the combination of the their fabric and synthetic leather materials is supposed to help block out any other pesky noises coming from your surroundings.
The Elite Atlas' mic is completely removable, too, so you can potential wear the headset out and about without feeling like a fool in the process, and it comes bundled with a 3.5mm and PC splitter cable so can you use it with both PCs and laptops without any fuss.
The middle Atlas child is the £70 Altas Three. This drops the suspended headband design for a more traditional padded approach, and has a flip-out mic not unlike the Stealth 300's. You still get the ProSpecs support and metal reinforced frame, but it lacks all the extra pro-tuned Nanoclear speaker bells and TruSpeak mic whistles you'll find on the Elite.
In fact, it looks to be pretty much the PC equivalent of the Stealth 300, as the Atlas Three has the same Boost preset tech that requires a rechargeable battery setup despite being a fully-wired headset anyway. Hopefully it will come with a proper PC splitter in the box this time.
Finally, we come to the entry-level Atlas, the £40 Atlas One. This one has slightly smaller 40mm speakers compared to its 50mm siblings, but it's nice to see that metal reinforced headband make another appearance, as well as the flip-out mic and ProSpecs-friendly ear cups - although this time the latter are simply made out of leather-wrapped memory foam and don't come with any kind of fabric in the mix.
With all three due to arrive at the end of September, it won't be long before I can give them a try myself, either. Watch this space.