Twenty Minutes Of (Narrated) XCOM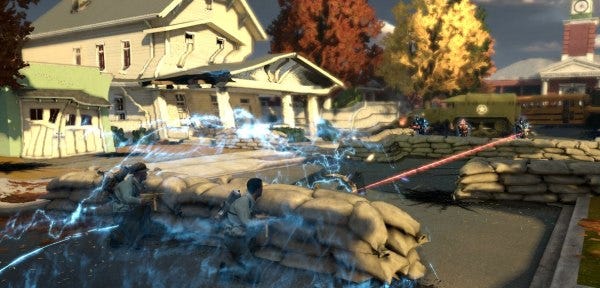 2K Games have released the full twenty minutes of the XCOM E3 2011 demo, with the developers narrating what is going on. It explains some of the background and story, shows off the underground base, the agent selection process, the mission selection, the squad combat, and elements of the problem solving involved in the "battlescape" the game sets up. This is the most detail we've seen of the tactical elements of the game, and it's definitely worth watching.
Thanks to everyone who sent this in.


This comment from a larger explanation by 2K Marin's Jordan Thomas in the YouTube description is telling: "Candidly, it just wasn't "XCOM" enough for the hardcore fans of the original games at 2K Marin, who serve as our creative conscience. So over the past year, we've made some pretty aggressive design changes, in pursuit of the feelings that we experienced when we played the original games. I'll cover those in the video itself, but a quick note about story:"