Twitch Sings brings Harmonix style karaoke to the streaming network
Sing, and the world memes at you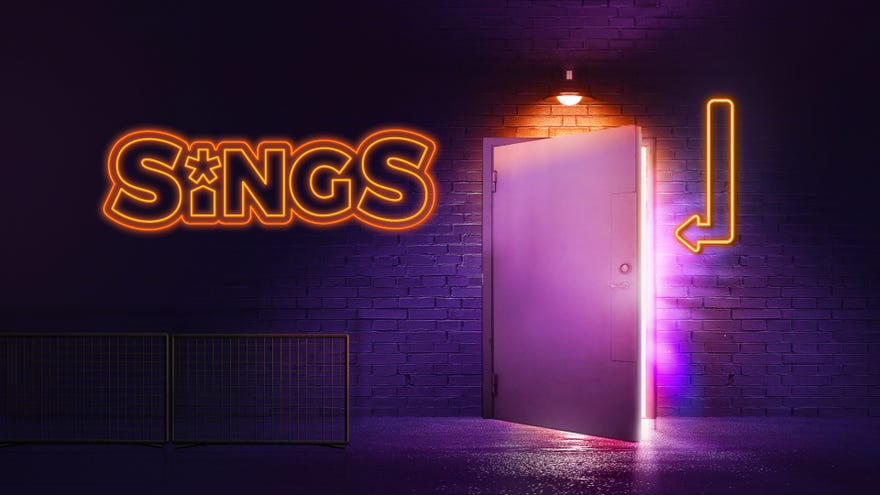 Sometimes, all you want to do is see your idols sing for your amusement. In a presumable attempt to humiliate the streaming network's larger-than-life figureheads back to more regular human levels of ego, Twitch have teamed up with Rock Band studio Harmonix to produce Twitch Sings. It's a livestreamed karaoke game, unveiled at TwitchCon this weekend and currently accepting beta testing signups. Below, a peek at Twitch Sings from the impressively accented streamer "Swag Dracula", including a live duet.
Twitch Sings seems like a mostly straightforward Rock Band-ish take on karaoke, but with a few Twitch integration twists. The audience get to rate you on your performance, cheering and heckling as appropriate. Cheering will make your little 3D avatar's life a little bit brighter as the light show ramps up, and a booing crowd can nudge the singer to move on to the next song. There's also the option to perform duets with guests or audience members, although I'm curious how they're going to sync that up for streaming without latency causing people to miss beats.
Twitch's notoriously, err, twitchy copyright enforcement system did add a bonus challenge for the TwitchCon streamers making their musical debut. As "MeganLenius" discovered during her rousing performance of Carly Rae Jepsen's 'Call Me Maybe', if you sound too much like the real thing, it'll mute part of your stream recording. You can see the hammer fall and the music die in this recording here at 54 minutes in. That strikes me as perhaps a problem for Twitch to look into, otherwise the best singers will be forever silenced by robots - now there's a 2018 prediction for you.
Beta signups are now open for Twitch Sings, though I'm expecting them to favour prolific streamers with face-cams. Harmonix and Twitch hope to launch the game with "hundreds" of songs, although there's no fixed launch date yet.