Tyrian 2000 Free On Good Old Games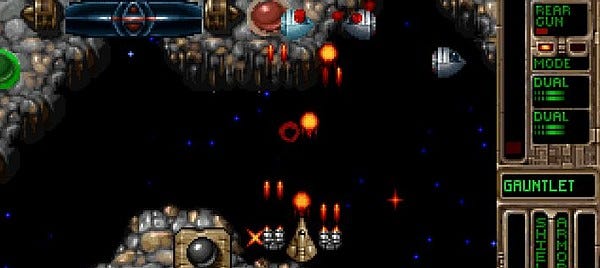 Ho ho ho! Tis' the season to be jesus christ it's the 14th already and I haven't started my Christmas shopping. Doomed.
Anyway, Good Old Games are having a dirty great Holiday sale and perhaps as a means of driving further interest they've (1) Added scrolling shooter Tyrian 2000 to their catalogue, and (2) Made it available for free. You can get it here. Tyrian 2000 was only an update of the original Tyrian which went freeware in 2004 (EDIT: Apparently Tyrian 2000 is also freeware!), so this isn't exactly the world's most generous offer, but it's still a pleasant surprise. Want to see what you're in for? Well! Have a gander at the following archive footage.

Listen to that music! Also, check out the incredibly long boss fight at 4:30. I've had relationships shorter than that boss fight.