Unravel 2 announced, is out... now?!
SURPRISE!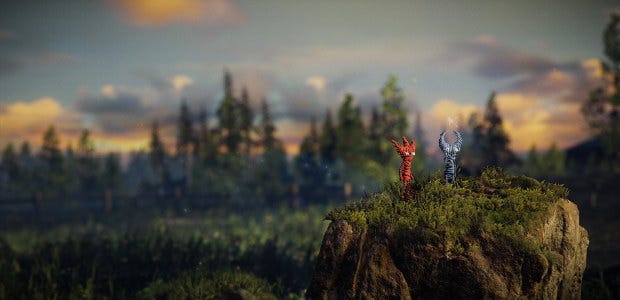 Crafted cutie Yarny is back, and this time he's made a friend. EA today not only formally announced Unravel Two, they're chuffing well launching the puzzle-platformer today too. Surprise! And now it has co-op too. We knew a sequel was coming but didn't expect this. Here's our video person Matthew playing a bit.
Yarny's made a pal, you'll see there, playing in local cooperative multiplayer with a pal of yours. Or you can still play on your tod, controlling two yarnfolk yourself.
Unravel Two is out now on Origin, priced at £18.
I hope the sequel can back up its cute stylings this time. Pip (oh Pip! I miss you Pip) concluded in our Unravel review back in 2016:
"I don't mind lower-intensity interactivity if it's in the service of delivering an interesting story/idea. But the story here wasn't engaging. The two elements together produced this earnest, handmade, comfy fug. It was like playing a game based on the Etsy newsletter. It's not a bad game – I want to stress that – but neither was it an interesting one."
Check out our E3 2018 tag for more announcements, trailers, news, and goodness knows what else.