Wool To Live: Unravel Sequel On The Way
Wool you play it?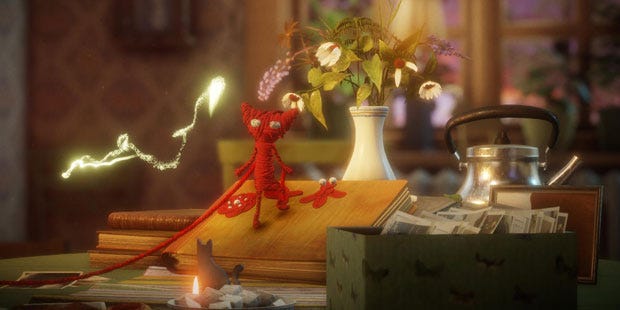 Unravel wrote a charming, yarn-based check its lackluster platforming couldn't cash. By which I mean, it was alright, but not all I might have hoped based on how good it looked. Now it looks like EA are giving developers Coldwood another spin of the spinning wheel: there's an Unravel sequel on the way.
The EA blog announced the extension of Coldwood's deal with EA. Patrick Söderlund, Executive Vice President of EA Studios, writes that "it's been quite incredible to see the community's love for Yarny" and that "we've signed a new agreement with Coldwood to work with them on their next project."
There's no actual mention of Unravel 2 in the post beyond that, but EA confirmed in an email with PC Gamer that "this will be for the next Unravel."
So there you go. Whether this excites you will depend on how warm you felt towards the wool of the original. Pip's Unravel review described it in these terms:
I don't mind lower-intensity interactivity if it's in the service of delivering an interesting story/idea. But the story here wasn't engaging. The two elements together produced this earnest, handmade, comfy fug. It was like playing a game based on the Etsy newsletter. It's not a bad game – I want to stress that – but neither was it an interesting one.
Which was my take too. There's no target release date yet for the sequel but I hope it does more with the world.