Unveiled: Blackwell Deception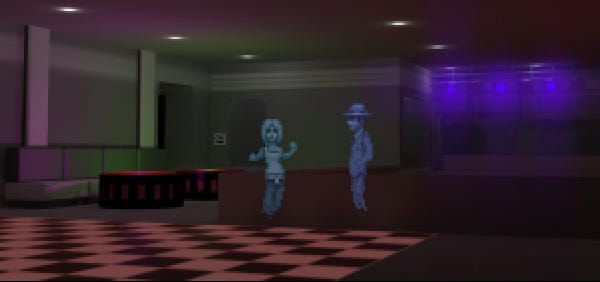 Blackwell Deception, the fourth game in the ghostly point and click Blackwell series, has just been announced unto the world. And crikey, what an announcement it is. Wadjet Eye Games have dropped us a line to let us know that Blackwell Deception has a release date of the 12th of October. Also! There's a trailer, embeded below for your viewing pleasure. Also, also! There's a demo available right now, just click here to get it.
It's like the 90s never ended, in a good way. I've not played any of these games yet, but I think I'm going to go back and play them all now: This trailer is ace!
Mr Cobbett's going to be bringing you the in depth lowdown on this when it releases next month, so that's something to look forward to.