Jack Into A Shinier, Newer Uplink With This Mod
Relive hacker dreams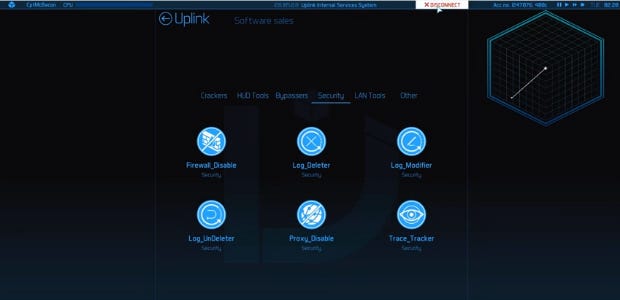 Introversion Software's 2001 hackathon Uplink [official site] is one of the most enjoyable depictions of real-world hacking in the realm of gaming. If you love Mr. Robot as much as I do, you probably remember playing through this relic back when it came out. It also happens to be one of our best ten hacking, coding and computer games.
In short, you're really missing out if you haven't played it. Heck, even if you have, you'll want to pay close attention to what I'm about to say next. Uplink OS is a total graphical overhaul for the original game, and it's now out. Yes, 15 long years after Introversion first released Uplink, the game has an unofficial facelift. Have a look in this video:
The mod offers a slick new interface for the game as well as other aesthetic tweaks that look great, as you can tell in the trailer above. Cpt. McBacon, the project's mastermind, should be proud. I'm certainly moved to give it a try.
You can download the beta from ModDB for the Steam and GOG versions of Uplink. Do be aware that it's still in beta, and may suffer problems like a crash bug that was just patched out. It's not compatible with old saves either.