Valve say they don't have other VR games in development
What's next?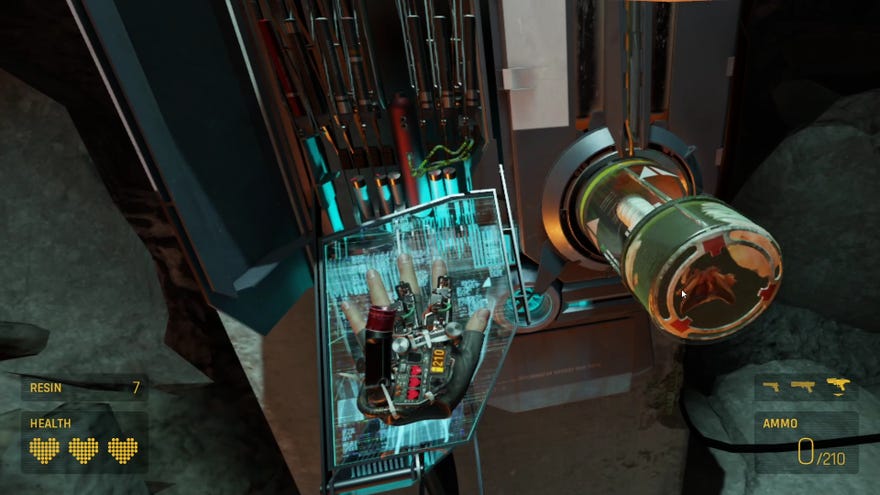 Back in 2017, head honcho Gabe Newell revealed Valve were working on "three full VR games". We got one of them last night. Half-Life: Alyx is very good, according to Graham's Half-Life: Alyx review, but it seems the other two have gone missing. According to Valve designer Greg Coomer, "there aren't three other titles in development." We only wanted two, Greg.
The news comes from an interview with UploadVR, where Coomer was directly asked whether the other games were on their way.
"All the resources for VR game development later in the cycle, during Alyx's development, all of those resources got moved onto Alyx," Coomer explained. "So at the moment, no, there aren't three other titles in development. But, as for what's coming, we don't really have something new or newsworthy for you to say: [no] 'Once Alyx is out the door here's what you should expect to have happen.'"
UploadVR do note that elsewhere in their currently-unpublished full interview, another Valve designer, Jason Mitchell, told them he'd worked on a VR project "aside from The Lab and Half-Life VR internally". He didn't go on to say anything about it though, and it could well have been an early project that got abandoned.
Still, Valve are being uncharacteristically chatty, and our Katharine recently got a chance to sit down with Valve's Robin Walker and Jim Hughes. You can read that interview in full later this week, but for now let's zoom in on a clue about what Mitchell might or might not have been talking about. Robin Walker told Katharine:
"There were a lot of people who, in that first year or so – we started this shortly after that first year of VR – there was an enormous amount of super creative work done to explore what kind of mechanics work in VR and what mechanics don't, and in a lot of cases, that work was done by very small dev teams who could explore a mechanic heavily, but weren't necessarily able to invest heavily in building a large-scale gaming experience around that mechanic. So we felt that our job, since we could do that, was to really build that large-scale experience around the mechanics, and so that was our focus here."
What's been left on Valve's cutting room floor, and what's next? It seems Valve are still figuring that out.