Vampire Survivors is getting an animated TV adaptation
From the producer of the Sonic movies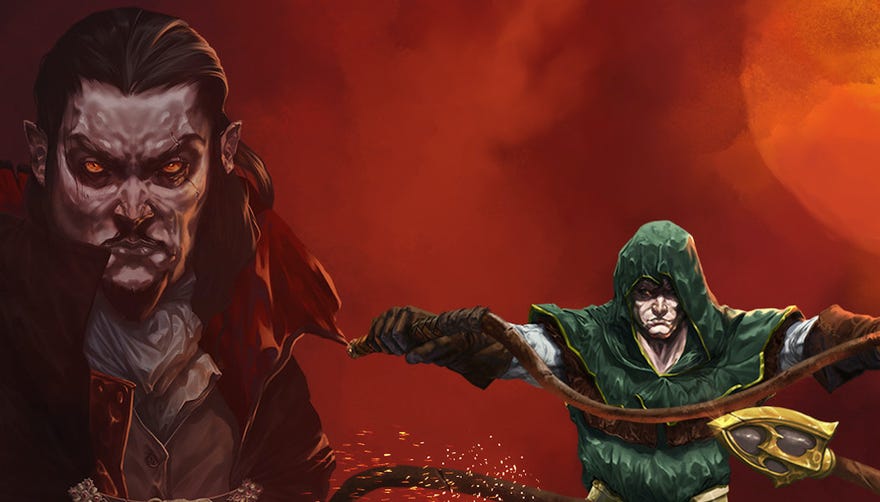 Vampire Survivors, aka the best game of 2022, might be getting an animated television series. Developers Poncle have announced that they've partnered with Story Kitchen, a media company headed a Sonic movie co-producer and the creator of John Wick, to make it happen.
"The most important thing in Vampire Survivors is the story, so it's a dream come true to see what started as a little indie game I made on my weekends come to life as an animated TV show," says Luca Galante in the press release. "It's also great to be partnering up with such experienced and talented people to make the show. I do wonder if they've realised that there isn't a single vampire in Vampire Survivors, though."
Vampire Survivors is about battling hordes of supernatural beasts and rapidly unlocking increasingly powerful supernatural weapons until the screen is so full of 8-bit projectiles and enemy sprites you can hardly move. It's great, simple, engrossing, and a pretty thin premise for a TV show.
Story Kitchen is headed up by Sonic movie co-producer Dmitri Johnson, John Wick and Nobody writer Derek Kolstad, and former APA agent Mike Goldberg.
It's worth approaching announcements like these with a grain of salt. Deadline report that the project is seeking a writer and that it will then be shopped around animated TV network buyers. In other words, it's currently at the earliest stage of development and if no one buys it, it won't happen.
Kolstad is also currently attached to write the screenplay for a Streets Of Rage movie adaptation, which was announced last year by Dmitri Johnson's dj2 Entertainment. There have been a litany of other in-development adaptations announced in recent years by dj2, most of which have not yet come to fruition, including It Takes Two, Disco Elysium, Sleeping Dogs, My Friend Pedro, and many more. This is how movie and TV adaptations work, and hopefully Vampire Survivors' animated series will emerge on the other side.