Visual Novel Maker is out today but costs a lot
The dating sims cometh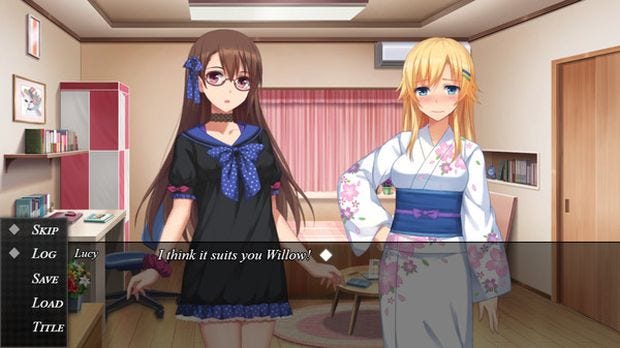 Lovers of dating sims, rejoice. Thy time is now. Visual Novel Maker, a game-making tool that lets you create your own choice-driven stories, is out today. It's priced at £46/$60, though. That isn't so surprising, considering that it's made by the same folks who do RPG Maker, which has always been expensive outside of a sale. But when Ren'Py is free and does more or less the same thing, £40 feels like a lot.

The appeal is in the drag and drop nature, I imagine. You can use scripting as well, but it's an optional layer of control. Obviously, they want this to be as easy as possible for beginners and non-technical folks. They're also bundling it (for a higher price) with something called Live2D, which lets you animate your characters, as the developers explain:
Live2D is a fantastic utility that allows you to animate a character without having to create a 3D model or having to draw every single animation frame. With Live2D, you can add a myriad of extra features to your character – such as animating their mouths when they talk or giving them body language that conveys their dialogue and personality better.
Although that particular type of model needs to be made in Live2D itself, they say, a tool that is sold separately (you can find it here).
Visual Novel Maker is on Steam where a sale has it at about £40 for its release.