Rumour: Vivendi making another play to acquire Ubisoft
Business time!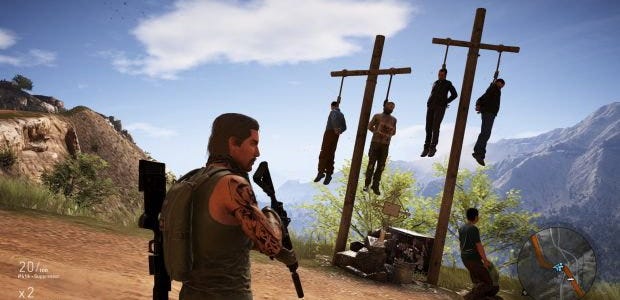 Vivendi, former parent company of Activision and Blizzard, have been trying to snaffle up fellow French firm Ubisoft for several years now, against the latter's own wishes. That's what they call a hostile takeover, kids. And now they've signalled that they're making a move to acquire the whole kit and kaboodle this year.

Ubi having been fighting the takeover as best they can - which, broadly, involves trying to stop further shares from being sold to Vivendi - but the great devourer looks set to step this up in 2017.
This is because Vivendi's own share price has fallen 3% over the past three years and, according to Reuters, they reckon that getting back into videogames is the solution.
"Everything will take place this year," Reuters quotes an unnamed source as saying in regard to Vivendi's new effort to acquire both Ubi and an advertising firm named Havas. "The logical thing would be to buy Ubisoft," adds the source, though they also claim that the acquisition would not come at any cost - so further resistance from Ubisoft bigwig Yves Guillemot may yet save the day.
Vivendi already own around 25% of Ubisoft shares these days, but, as we already knew, once they reach 30% Ubi will be legally obliged to invite Vivendi to make them an offer whether they want to or not.
In other words, this might be the year that we start seeing Vivendi-Ubisoft logos on our Clancy'em-ups. Honestly, I don't know who one is supposed to root for in a war of billionaire corporations, though that it's happening against Ubi's will doesn't seem altogether pleasant.
It's easy to understand why Ubi is so attractive a proposition though - its Rainbow Sixes and Divisions and Ghost Recons seem to be incredible money-spinners now they've moved to a games-as-service approach.