Volition Boss Says No More Duff PC Ports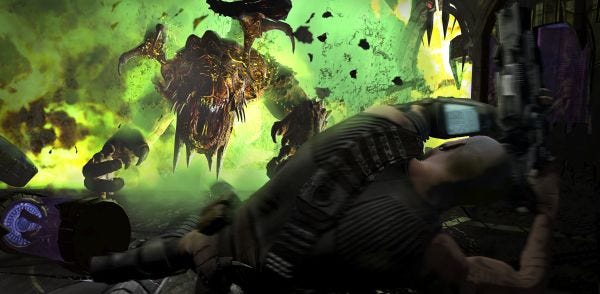 There's some lovely comments from Volition's studio manager, Eric Barker, over on Eurogamer. Discussing why it's always worth developing for PC when creating cross platform titles, and how Volition will no longer be using external developers for their PC versions, he drops this gem of a comment that I'll be quoting for some time to come.
"I don't think [piracy] is something at the forefront for us. First and foremost, we want to make sure we're making a game people would want to pirate. Let's make a game that's worth stealing, and then we'll worry about making sure they don't."
It's tremendous news that Volition are taking full control over their PC versions. While Saints Row 2 and Red Faction: Guerilla were both tremendously good games, both suffered due to PC issues. Saints Row 2, especially, was a pain in the arse to get working in any playable fashion, which was agony for a game that offered so much fun. In fact, it's testament to how good that game was that I kept playing it despite the infuriating framerates and stutters. But they promise this will be no more. On EG he states,
"You should see [the PC version of Red Faction: Armageddon], it looks absolutely beautiful. If you've got a great graphics card it looks fantastic. We definitely believe PC games are great and if they're done right and done well by a studio, they're phenomenal. There's a lot of debate and discussion. I can't predict the future, but I'm really happy with how Red Faction: Armageddon looks on PC. It's beautiful."
With Red Faction: Armageddon coming out in May, and Saints Row: The Third hoped for by the end of the year, it's rather good news that the THQ-owned studio are insisting on making the PC version. Hurrahs all round.