War Thunder Gets Chilly New Update
An icy new map and more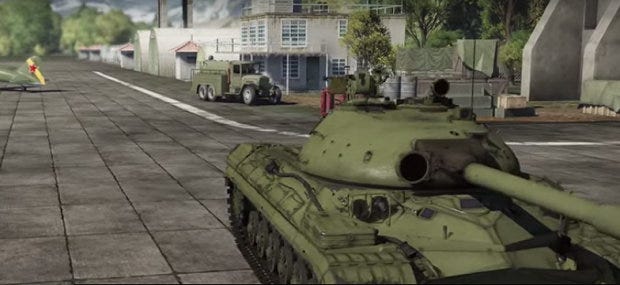 World War II multiplayer plane-o-tank battler War Thunder [official site], which sadly bears no relation to Tropic Thunder, has received a big new update. Titled Cold Steel, it brings a veritable armament of changes and improvements, 20 new vehicles, and everything in between. Before we launch into the nitty-gritty, come watch the pretty trailer first.
Such a chilly sight, ain't it? So unlike the blistering wasteland that is the British skies right now. (It sounds miserable there right now, guys. I am so sorry. And this is from someone in the tropics.) Cold Steel, as the name implies, introduces a glacial Finland where players will have to match wits around an abandoned village. Interestingly, but quite unsurprisingly, the map will also demand warring parties to be conscious of cracking ice.
Asides from that, there's also a new game mode called Enduring Confrontation. According to the press releases, it provides an unlimited number of respawns, allowing players to duke it out for hours before someone wins. Then, like a story straight out Hell's lowest depths, the battle continues with a new opponent in the ring. Needless to say, there's a whole bunch of other stuff, all of which is listed in the changelog right here.