Warren Spector's Junction Point Closes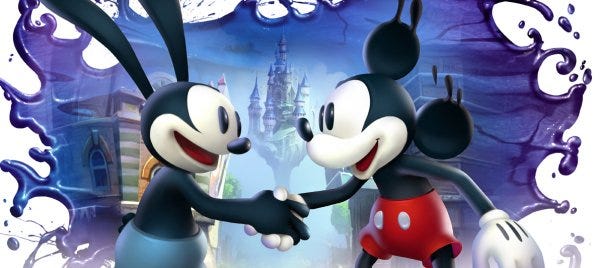 Sad news travels fast and although it's taken a while for Disney to confirm, we'd already heard convincing rumours suggesting that Epic Mickey developers Junction Point had closed earlier today. Polygon have now received a statement from the House of Mouse, which reads in part: "These changes are part of our ongoing effort to address the fast-evolving gaming platforms and marketplace and to align resources against our key priorities." No mention of the poor sales and reception of Epic Mickey 2, which was initially due on PC, then delayed, and now perhaps cancelled. The staff numbered 160 early last year and hopefully those who find themselves without work today will find new projects and/or studios soon.
Edit: Eurogamer have confirmation that Spector will not be staying with Disney.
Much of the focus will fall on the future of Warren Spector. Where now for the man who has been party to the design of some of the most influential games of the nineties? We hope to find out more as soon as possible, but in the meantime our thoughts are with everyone affected.