Watch That Spectacular Squadron 42 Trailer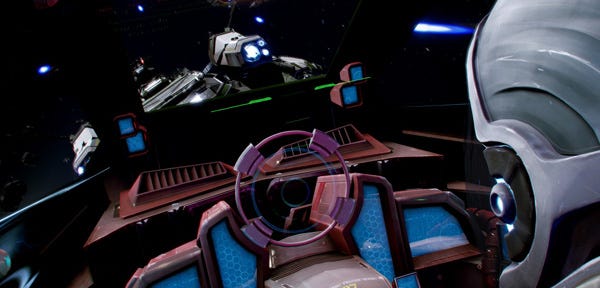 (To the tune of Carmina Burana): SPAAAAAAAAAAAAACE! SPACE SPACE SPACE SPACE! SPPaaAAaaAAAAACE!
Earlier today we already revealed and talked about the new excursion into space, Star Citizen, but we wanted to make sure you had seen see spaceships flying and shooting in the single-player game, Squadron 42. It's the same video from earlier, but it's looking so good. It's looking all in-engine game footage, below. Mmmhmm! SppppppppppaaaaaaaaaaaaaaaAAAAAAAAAAAAACEE!