We Like Games About Terrain: From Dust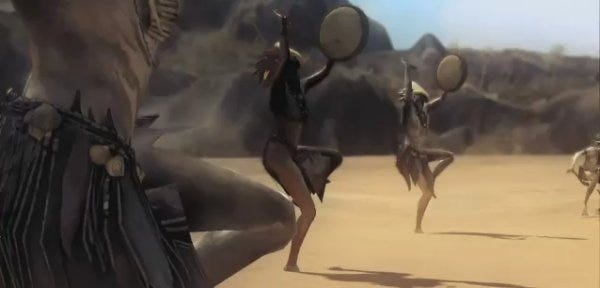 If it's true that PC games are basically all about terrain, then From Dust - which Ubisoft assures us will appear on PC - must be quintessentially PCish. In it players directly manipulate the terrain to help the tribe of little computer people they are caring for. That means redirecting lava, flows, setting water running down different routes, and otherwise directly messing with topology. There are also some other, special powers that will allow more complex environmental effects, creating emergent situations. From what Guillaume Brunier says in this video (below) From Dust is a fairly experimental design (although you can see the precursors for it in things like Populous), and is leading to quite a dynamic development process. "We get the simulation and the game giving us back some answers that we didn't even think about, so that's cool." Sounds cool, Guillaume. Looks better. Go take a look.

Thanks, Gametrailers! We will totally respect your bandwidth in the morning.