What are we all playing this weekend?
WELL?
It's beginning to look a lot like Christmas. Christmasish, at least. Close to Christmassy. God help me, I adore this season. The lights, the music, the movies, the endless sweet treats, people wearing paper crowns, the RPS Advent Calendar... it's a good season. I deal very badly with Christmas itself but Christmas time is grand. What I'm saying is: it is now official Christmas tradition to play both Skeal and Dracula Cha Cha, so get to it.
What are you playing this weekend? Here's what we're clicking on.
Adam:
I'm playing
Invisible Inc
because I remembered that it existed and now I don't want to play anything else. It's amazing what really good customisable difficulty levels can do for a game's longevity.
Alec:
I'm busy stealing things in thiefsy RPG
Seven: The Days Lone Gone
. Early days so far but it's an interesting blend of magic and technology, weird science, things we never seen before, weird science, not what teacher said to do.
(I'll get over it).
Alice:
I'm on holiday from today week so this weekend, uh, I'm tidying up work odds and ends so I can sleep the rest of the week. Games are
Nier: Automata
(to polish up some of the many joke 'endings'),
Brigador
(to stomp on things), and
Calendula
(because the image of hairs inside my computer has been stuck in my mind since I first saw this game years ago and I must exorcise it).
Brendan:
Getting beaten into a finely ground meat in Tekken 7
is my new pastime, so probably some of that. But I also want to complete Opus Magnum and Into The Breach. So, a weekend of puzzles and punches for me. Let's see which game breaks me first.
Graham:
[John is fired -ed.]
John:
[Graham is fired -ed.]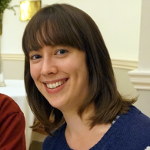 Katharine:
[Katharine is fired -ed.]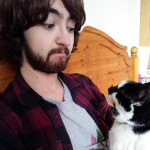 Matt:
I'll be venturing under the sea in
Barotrauma
for some Station 13-esque escapades. I was always intrigued by the stories of deception and skulduggery that came out of Station 13, but it was just too fiddly to get into. Hopefully I'll find Barotrauma a bit more accessible.
Me and some friends are also re-downloading Rainbow Six: Siege, where I expect I'll spend my time being shot to pieces.
But you, dearest reader, what are you playing?