Yume Nikki: Dream Diary revives cult series on Feb 23
Cult classic reborn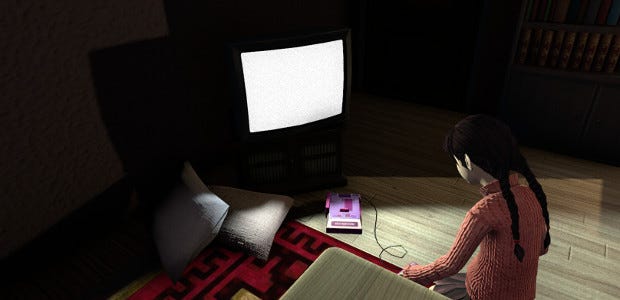 I hadn't heard of Yume Nikki until a fortnight ago, when the Japanese cult classic explore-o-horror popped up on Steam after over a decade and a sequel was announced. After reading Giada Zavarise's praise of the first one, I feel I've really missed something. I'm now on a timer to catch up, as the publishers today announced that sequel Yume Nikki: Dream Diary will arrive on February 23rd. It's no longer the work of enigmatic solo creator Kikiyama but an entire team, and the sequel's also jumping from RPG Maker's 2D to fancy 3D.
Publishers AGM Playism say they're making Dream Diary with one of their own internal teams and the RPG Maker folks at Kadokawa, "under supervision and with the full cooperation from the original creator, Kikiyama themselves." Exactly how much Kikiyama is involved is a mystery, then.
"This diverging follow-up combines influences from the original game and other recent indie juggernauts to create something wholly unique," Playism say. "Characters that have lay dormant in Kikiyama's imagination (and design documents) surface 16 years after Yume Nikki's original release."
Hmm! We shall see soon enough.
Yume Nikki: Dream Diary will cost $19.99 when it hits Steam and Playism's own store on February 23rd. More screenshots are that-a-ways too.