When Kickstarter Fails: Jack Houston Has A Problem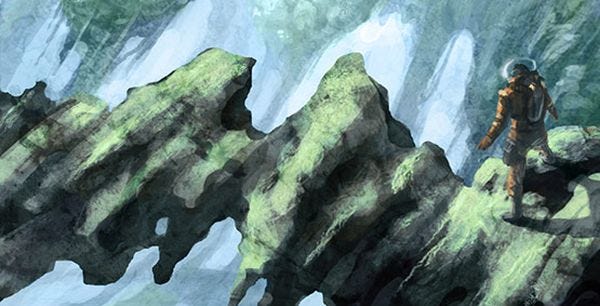 There are a number of potential ways Kickstarter funding is going to go wrong. The most obvious is the first time a high-profile crowd-funded big-budget game comes out and is a big pile of crap. That's going to hurt things. The other is if a game doesn't come out at all, and the ensuing fuss that will follow. But one I hadn't considered is people making pledges they cannot honour. That's exactly what happened to Warbird Games, whose stop-motion based adventure exceeded its funding goal of $56,000 by an impressive eight thousand bucks. Except, it turns out, one $10k pledge never existed at all. So now the indie studio is asking for donations via its site to make up the gap.
You can't help but imagine this is something that is going to happen too often. When you make a Kickstarter pledge, it's exactly that. Using Amazon's system, donors essentially set up a delayed payment, that doesn't come out of accounts until the Kickstarter is successful. Which means people can pledge huge sums of money they don't have, which won't be revealed until the Kickstarter is complete, payments bounce, enquiries are made, and eventual failure to honour the pledge becomes a certainty. That's what followed on for Necronauts' lead developer, Stacy Davidson, who explains,
"After the exhilaration of passing our goal by almost $10k, I was expecting to spend the next few days getting ready to start production on the project. Instead, I spent them frantically trying to find out what was going on with the donation, whether we'd even get the other funds and glued to email for any news."
It's not especially unusual for a project to start taking Paypal donations post-Kickstarter, but in Warbird's case it's slightly more important to them that they plug the gap, and they're doing that here. But it does raise an extremely important issue for those Kickstartering to be aware of, and reveals a very significant flaw in the whole crowd funding model.
You can see the original Jack Houston pledge video here: