Whirr-Click: Primordia Demo, Release Date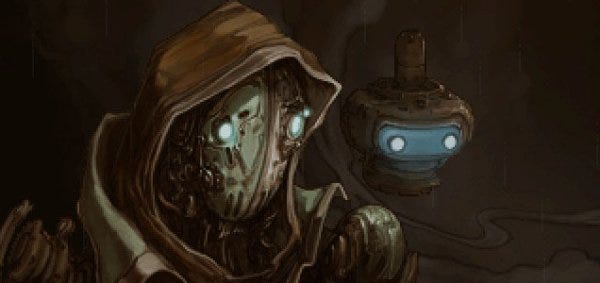 Wadjeteye and Wormwood Studios have a new adventure coming out on December 5th. It's called Primordia, and you can play a demo of it right here. They explain: "Set in a post-apocalyptic world strewn with cast-off machines, Primordia tells the story of Horatio Nullbuilt, a stoic robot who values his solitude and independence. Horatio spends his days studying the Book of Man, sparring with his droid companion Crispin, and tinkering with the airship they call home — a peaceful existence that becomes threatened when a rogue robot steals the energy source that the pair needs to survive." The art style is just lovely, as you can see in the video which I have placed oh so cleverly beneath the cut.


Sigh. I wish I was a robot with a quest in a post-apocalyptic world.