Wish You Were There? EG Expo Session Vids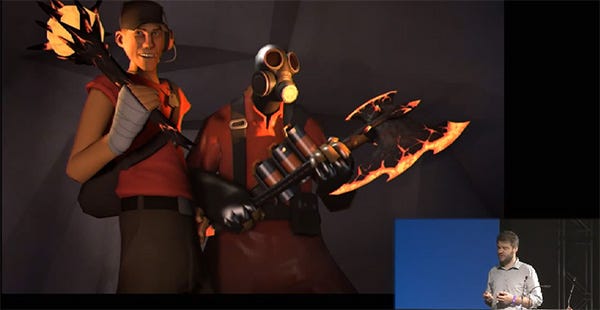 Hello. Hello you. Did you go to the Eurogamer Expo this weekend? Did you have fun? Because I couldn't go, so I couldn't have fun. My bitterness could destroy worlds. Fortunately, I can catch up with at least some of what I missed, as Eurogamer have posted videos of a great many of their developer sessions. Valve! Hitman! Molyneux! Tomb Raider! Assassin's Creed! DayZ! Remember Me! WARFACE. I've embedded those I am personally most interested in below, selfish twit that I am, but you can see the whole lot over here.
Valve's Chet Faliszek:
Peter Molyneux's ridiculous meta-game about compulsively clicking on a box:
Hitman: Subtitle:
Crytek on level creation in WARFACE
I would add the DayZ vid too, but YouTube has had it stuck on 'processing' for several days now. Let's all shout at Tom "Tom Bramwell" Bramwell until it's fixed.