With An S: Pongs Is The Greatest Game(s)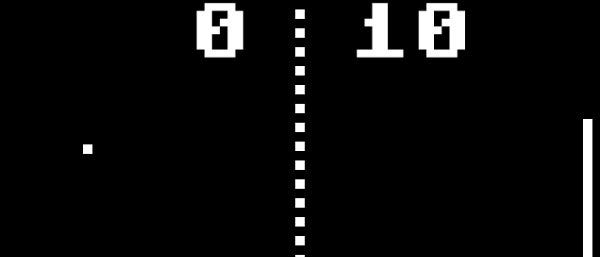 I think Pippin Barr may be in the running for developer of the year - and also Time Magazine's person of the year and a Nobel Peace Prize. After the deceptively incredible Epic Sax Game debuted a couple weeks ago, Barr's back with Pongs. No, not Pong. Someone else sort of already made that 40 years ago. Barr's delightful spin on the tennis-played-in-a-void-of-infinite-darkness sim is made up of 36 variations - most of them absolutely hilarious, and some of them legitimately excellent.

The screenshot above, for instance, hails from Unfair Pong. You can probably connect the dots. Other standouts include Edutainment Pong, which pairs rapid-fire reflexes with geography-based multiple choice questions, Turn-Based Pong, which should be self-explanatory, and Serious Pong, an incredibly nuanced discussion of illegal refugees. It's all positively glorious.
Go check it out, and prepare to laugh until you cry crocodiles. No, that's not a typo.