Woo! Octodad 1 Expanded, Octodad 2 Funded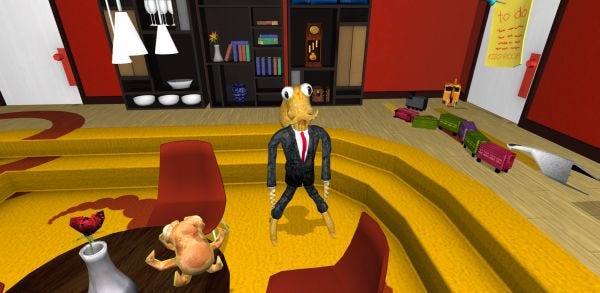 Glad tidings, cephalopod fans. Thanks to 608 generous people, Octodad 2 has met its funding targets - exceeded 'em, in fact - which means it's definitely, definitely go. The gods of gaming absurdity have been kind this day.
To celebrate, devs Young Horses have popped up a new update for the original saga of the undersea patriarch, which adds two new levels to his wobbly adventure. Which, given OD1's not the longest game, should make for a pretty meaty expansion - plus the new levels apparently lend greater closure to our betentacled friend's tale. They're supposed to be pretty tricky, mind. The game's performance has also been improved in this new version 1.5 - which you can grab from here.