World Of Warplanes Finally Reaches The Open Skies
Sky-tanks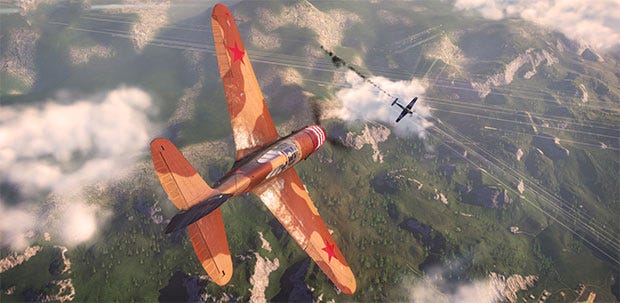 World of Warplanes has been released. Released, this World of Warplanes has. Planes, this World of War has, which have now been released.
But seriously, World of Warplanes has been released.

This is of course the follow-up to World of Tanks, but instead of tanks it has... no, I've forgotten, sorry. You'll probably work it out.
The game's had a lengthy beta process, which several million people were apparently involved in. Can you count to a million? I can't.
If you're a Tanks player you'll find a certain amount of commonality between that and this, and there's some Premium Account business that enables the sharing of microtransacted gubbins in both games.
Dev-publisher Wargaming.net seem to have All The Money these days, as we saw when they acquired Gas Powered Games last year. I notice that they've also now recruited one of the main chaps behind the lovely Card Hunter, Joe McDonagh (who also worked on assorted BioShocks and at PopCap and LucasArts back in the day) for a new Seattle-based studio which will focus on mobile games. Mobile games involving tanks? I WOULDN'T BE SURPRISED.
You should go here to give WoW (oh dear) a spin, although the website is currently down for maintenance. Here's a video series to watch while you wait.