Warcraft Movie Going Ahead, Raimi To Direct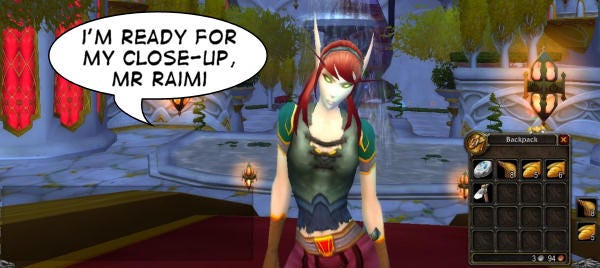 Sam Raimi is to make a Warcraft movie. So, everyone probably has an opinion on that. The maker of two good Spider-Man films and one astonishingly awful one, along with some of the greatest cult horrors of all time, he's obviously someone who can do both BIG and NICHE, which would seem appropriate for the license. If indeed it's an appropriate license. You can read all the details of who's producing what over on GI.biz.
But rather than an explosion of hate over a) there being a WoW movie, b) people complaining there's going to be a Warcraft movie, and c) my saying Spider-Man 2 was good which it was, let's instead put that energy to good. Which is the game that you really believe should be made into a movie, who should make it, and who should star in it?