Nihon Falcom's Xanadu Next Finally In English On PC
From the makers of Ys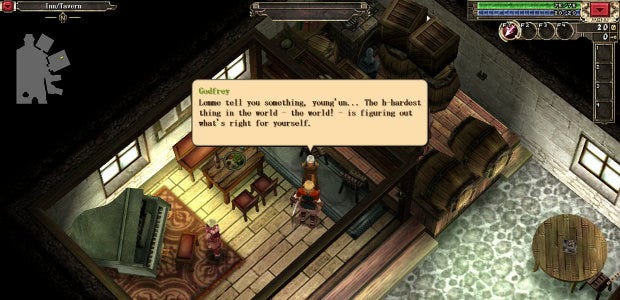 Xanadu Next [official site], an action-RPG by The Legend of Heroes and Ys series developers Nihon Falcom, has finally received an official English version - 11 years after its original release. Well, it's finally received an official English version that isn't on the ha-ha-hilarious Nokia N-Gage game-o-phone. The noughties, eh? What a curious half-way for pocket phone technology. Point is: if you fancy more Falcom-y action-RPGing, you can now venture to Harlech Island to investigate strange sightings of a ghostly castle (and duff up baddies).
It's "an exploration-centric action RPG", according to publishers Xseed, which I think means you get to enjoy exploring a world and uncovering its secrets and shortcuts in-between duffing up monsters. What's it all about? Xseed say:
"Whenever mist hangs over Lake Orwell, sailors catch sight of a phantom castle just out of reach. As they draw near, it fades away, leaving only questions for all who have seen this "Castle Strangerock." Now, you must aid your charge in uncovering its secrets... even if it costs you your very soul."
Spooky-ooky!
Fans have translated Xanadu Next's Windows release over the years but this here is an official release, clean and honest.
I'll admit I'm out of my depth here. I haven't played Xanadu Next. Heck, I haven't played a Ys game, though the series has trickled onto Steam in recent years. But I do know Nihon Falcom have fans, so I share this news with you.
Xanadu Next is about £15.29/17,99€/$17.99 Steam, GOG, and the Humble Store.