Shambling: Yager Taken Off Dead Island 2
But it's not cancelled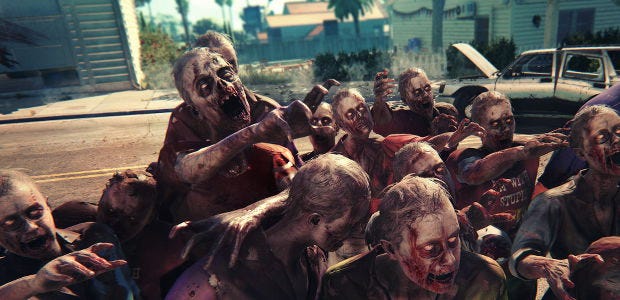 Polish studio Techland may have created open-world zombie-smashing FPS-RPG Dead Island, but publishers Deep Silver got the rights. That's how come Deep Silver went on to have folk make daft things like the MOBA-y Dead Island: Epidemic and baffling drek Escape Island while Techland went on to make another open-world zombie-smashing FPS-RPG in Dying Light.
Straight-up sequel Dead Island 2 [official site] was in the works at Spec Ops: The Line devs Yager, and this one actually looked promising. But its future is now looking as safe as a lecherous, wisecracking wino in a zombie flick, as Deep Silver have announced Yager are off the game.
Deep Silver issued the following statement last night:
"With Dead Island 2, Deep Silver has always been dedicated to delivering the sequel that Dead Island fans deserve.

"After careful consideration, today we announce the decision to part ways with development partner YAGER.

"We will continue working towards bringing our vision of Dead Island 2 to life, and we will share further information at a later stage."
O-kay then. Huh! That's all. Whatever the issue was between Yager and Deep Silver, they don't say. Presumably Deep Silver will now try to find another studio to finish it up.
Last time we saw Dead Island 2, in August 2014, it entertained our Graham. It seemed to embrace the fun and silliness of twatting zombies with naily bats. Hmm. Perhaps we'll hear whispers of strife over the coming days and weeks.
Here's how Yager's Dead Island 2 looked last September in a demo-o-Q&A at EGX: