Here are the PC system requirements for Dead Island 2
Ahead of next week's gory launch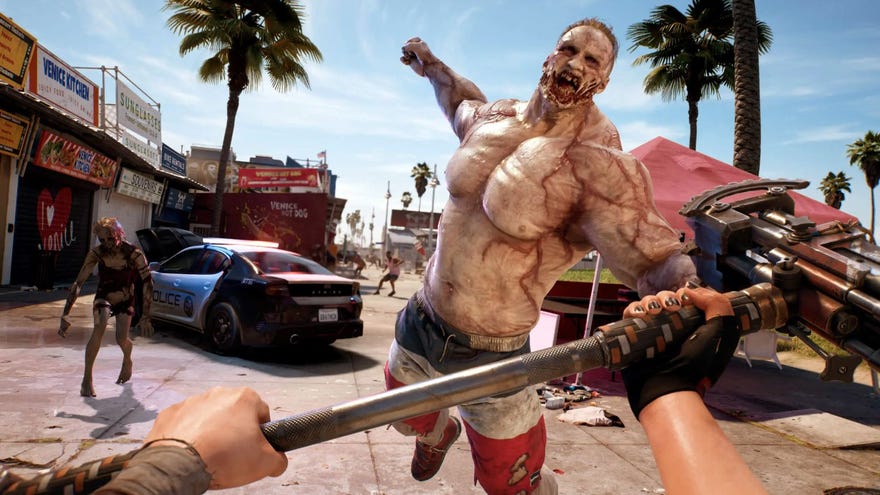 Developer Dambuster Studios have shared the system requirements for their zombie masher Dead Island 2 ahead of its release on April 21st. Most of the game's requirements seem pretty standard for a modern open-world game, although you'll need some pretty powerful CPUs and GPUs to run the sequel at recommended settings and above. Ripping into hordes in graphic details might cost you.
Here are the PC system requirements for minimum, recommended, high, and ultra settings: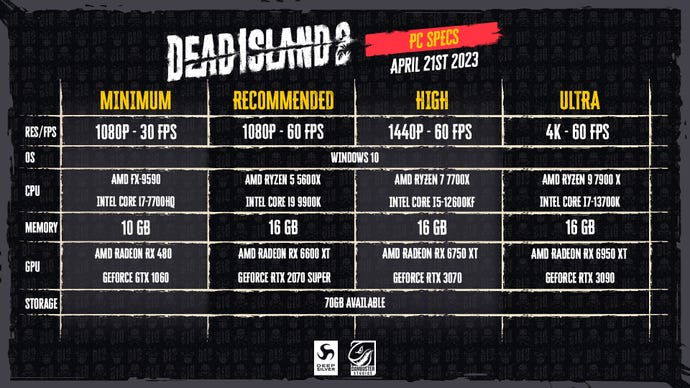 The good news is that Dead Island 2 doesn't require too much hard drive space compared to similar open-worlders. For example, Dead Island 2's requirement of 70GB is on par with another undead sequel, Dying Light 2, which requires 60GB. It almost seems modest compared to Star Wars Jedi: Survivor's requirement of 155GB.
Dambuster detailed the system requirements in a recent FAQ page, which also shed light on some other aspects of Dead Island 2. The team say three-player co-op is included, if you'd like to bring your friends to the gory streets of Hell-A, although they'll have more to say about co-op in a separate blog post. For details on supported languages, streamer mode, and customisable HUD elements, head over to the technical FAQ page.
Our AliceB previewed Dead Island 2 for five hours, saying it feels "satisfying and refreshingly unpretentious," even if there's still some question marks over repetitive combat. Although, in a city full of brain-bashing sledgehammers and plenty of explosives, Alice was troubled by the abundance of locked doors. Keys are the first things to go in an apocalypse, no?
The long-awaited and much-delayed Dead Island 2 will launch as an Epic Games Store exclusive on April 21st for £55.