Your guide to this year's Celebrity Big Brother!
Two Minutes Hate

As the news series of Celebrity Big Brother begins, people are once again rolling their meticulously branded eyes at just how far the show's producers have to stretch the definition of the c-word. How many of the contestants do you even recognise?!
Fawn Damply
Rising to fame via a series of adverts for Um Bungo, Damply became a household name after she famously forgot to marry Holby City star Derek Buses. A string of chart-topping liquid-free recipe books followed, leading Fawn to earn the title of Britain's Most Vaguely Remembered Lady - a mantel she's sure to extend if she's successful in the Big Brother House.
Bradley Chinnings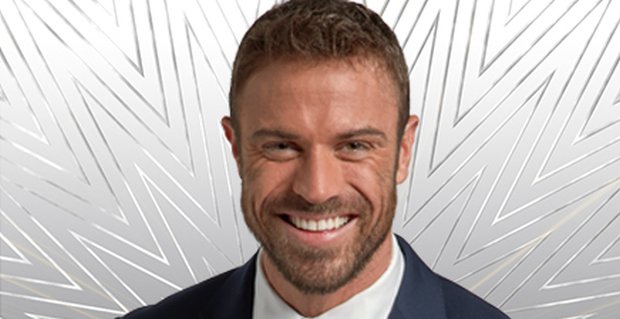 Heir to the Chinnings fortune, Bradley was born with a Chinnings-branded silver spoon in his mouth, leading him to become America's richest nine year old. That year in the limelight saw "Bradders" decline dramatically, and he spent his tenth, eleventh and twelfth birthdays in a junior rehab facility. In the times between he dedicated a great deal of his energies to raising awareness of the plight of the marmoset, and graduating from Kindergarten. After spending the rest of his teenage years in an underground bunker, Bradley emerged on his 20th birthday sporting his now famous teeth for the very first time, reinventing himself as a celebrity roadwork engineer and minor royal. His reputation has been in the doldrums after a disastrous stretch on the M4 between Reading and Slough, which he hopes to turn around in the CBB house.
Mandy Elevenses
We all love Mandy! Who couldn't, after her hilarious public spat with Keely Jeggings over the continued rights to the works of Enid Blyton? Probably less famous for being a aeronautical engineer than she is for her occasional appearances on Ladythoughts!, ITV Be's afternoon mix of lively discussion and product placement, she nonetheless continues to pioneer her range of women's parachute designs in her ample spare time.
Alison Sparks
You probably know her as Britain's first factory celebrity, publicly released by hoover manufacturer Dyson in 2012. Genetically engineered to be a celebrity, Sparks proved to be an immediate success with a role on ITV 3's Sex Car Park. Working full-time as tabloid fodder for the next three years brought mixed results, eventually leading to her dramatic fall from grace when she revealed herself to be a member of the Liberal Democrats. Some have argued her SlebbyBigBro appearance is a last-ditch attempt to rescue her reputation before being recalled and dismantled.
Shunt
There was quite the buzz when this name was first revealed, but it was not to be. It's not everyone's favourite Gladiator, but in fact Arthur Shunt, disgraced concierge and former scarf-wearer. Now just going by "Shunt" in an attempt to seem more interesting, Arthur dedicates a surprising amount of his time to meticulously painting himself orange. He's expected to be the big villain of this year's series, but is more likely just to sit quietly staring into the middle distance and thinking about what he's done.
Brie Spreads
You probably think you know everything there could ever be to know about Brie, after her infamous web series Brie Spreads It All Out For You, but her publicist claims there's lots more yet to learn! Who really killed her mother? Did she ever find the source of the ants in the kitchen? Can she really remove and replace individual teeth? There's no doubt Brie's the reason most of us will be tuning in this series, but will fans of her evil clone see her voted out too early?
Dick Shitface
Piece of human excrement and grief-profiteer Dick Shitface is the most disappointing addition to the house this year, leaving fans wondering how they're going to get through an episode without wanting to punch their TVs through a window and into space. This revolting waste of human tissue shouldn't be given a reflection in his own mirror, let alone the opportunity to appear on TV screens, and by rights should be in a dungeon for sheer inhuman indecency.
Jake Scree
Well, it's the big will he or won't he of the season. Everyone watching will be waiting to find out of we'll see some of that notorious Scree behaviour, knowing as we do that it could go either way. It's been three years since his last alleged kill, and he swears he's entirely reformed after a stint in Henley On Thames Correctional Facility For The Obsequious. But we shall see!