YouTuba: Red Orchestra 2 Dev Walkthrough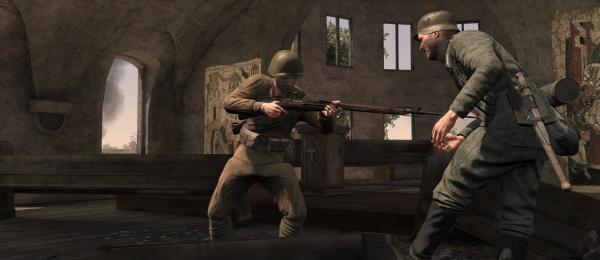 The 25 minute Red Orchestra: Heroes of Stalingrad GamesCom presentation is now available for your viewing pleasure, and I've embedded it in the snug foxhole after the jump. It covers everything except vehicle combat, which I can exclusively reveal that Tripwire may or may not be talking about very soon indeed.
Maybe you don't know about Red Orchestra. It's like a normal multiplayer shooter, except set on the Eastern front of WW2 and bleak like an elderly man having a fag break outside a pram factory on the Moon.

Points of interest include the new cover system and a load of small tweaks, which are covered in the first video, and then the second video shows the new Countdown gametype, new scope tech, and the selection of new powers available to Commanders. Thanks to our comrades at Gamers.fr for getting these online.
Red Orchestra 2 : Presentation de Gamplay part 1 (Cam)
Red Orchestra 2 : Presentation de Gamplay part 2 (Cam)