Zombie Driver: Blood Race Released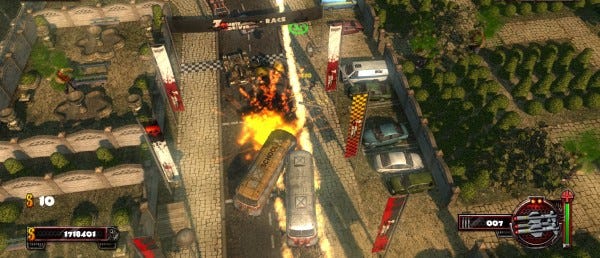 A free update for Zombie Driver, Zombie Driver: Blood Race has been released, stitching a new fleshed-out racing mode to the existing Story and Slaughter modes.
I just went and dipped my toe into Zombie Driver's gory waters for the first time and found myself having a fair bit of disposable fun. If you're looking for something that'll entertain you with an investment of little-to-no brainpower, ZD's your boy, especially so because developers Exor Studios have substantially enlarged this game since it was first released and are having a 50% off sale this week. The latest trailer lurks beneath.


All that carnage for $5? For £3.49? That's what we call bang for your buck.