Plenty: 22 Minutes Of Kingdoms of Amalur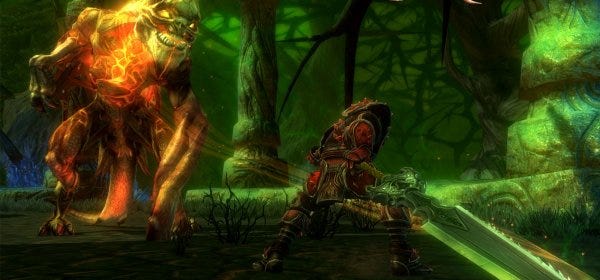 Twenty-two minutes! That is longer than some wars. It's a big watch, but I have to admit I am 67.34534% more interested in this fantasy RPG combat game now, having seen a little more of what it offers outside combat, combat, combat. I mean let's not be tricky about this: there's a lot of killing beasts going on in the breadth of these twenty-two minutes, but there's some other stuff within its heaps of character customisation and wandering about in the hub sections of the game. It is also lavishly pretty in places. Possibly even a bit too much lipstick, some would say.
Full thing below, courtesy of the great beast of IGN.