Ace!: Ace Team Announce Rock Of Ages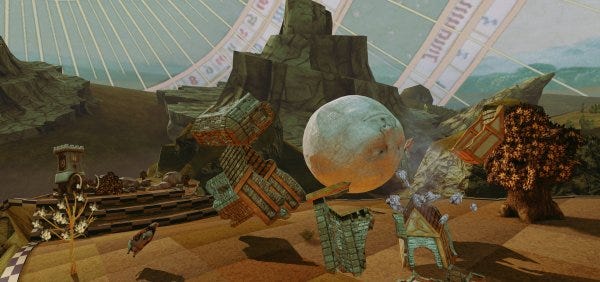 Also looking awesome this week: the next game from the Chilean team who gave us weirdo biff 'em up Zeno Clash. It's called Rock Of Ages and it appears to be a mixture of strategy game and, er, bowling? Two opposing castles attempt to crush each other in surrealistic rock-rolling warfare with defences constructed turn by turn to defend against the heinous stone attack. If that wasn't enough, Ace Team explain: "your boulder will crash through different periods of classical art, introducing the player to a variety of authentic art styles and music from throughout much of human history." Response from RPS Hivemind? "Oh Wow." "VIDEOGAMES! VIDEOGAMES!" "Yay!" Yeah, that's the stuff. It's out next year via digi download outlets.
And you are going to want to watch this particular trailer...