Continuing Sky Wars: Air Buccaneers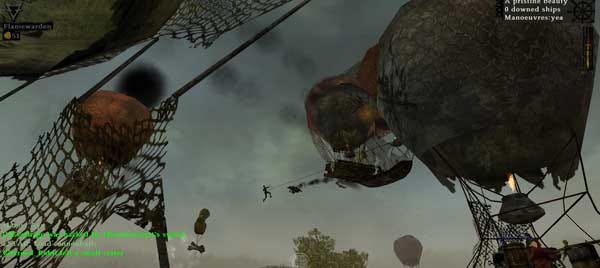 Update: Server is still up, so let's get some Sunday afternoon games going for people who missed out on last night. Shall we try and fill the server again tonight at 8pm UK time?
Get the mod here, and make sure you get the .zip version for the Steam version of UT2004. If you've not played before, play the in-game tutorial!
The air wars were still raging when I dropped out last night, so do pop by if you're able. Highlight of the evening was the mass suicide-boarding of an enemy battleship, leaving our battleship unmanned and drifting, only to be re-crewed via rocket-glider. Now that's a videogame, yes sir.
Thanks to everyone who turned up last night, it seems Air Buccaneers lives again.