Alan Wake PC: Really Real, Early 2012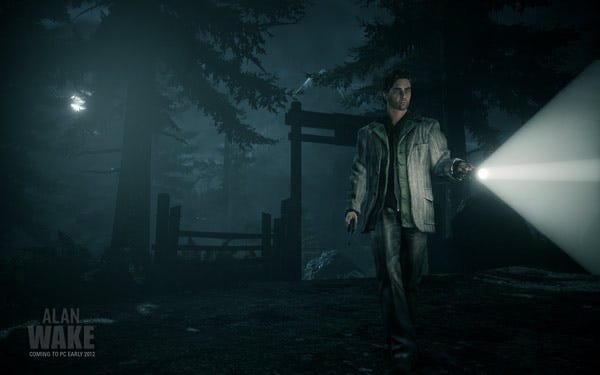 Yes, squinty torch-waver Alan Wake is indeed headed PC-wards. Specifically: Q1 2012, on Steam. As suspected. Clicketh yon image above for a larger version, and see below for the first details.

Not too much info as yet (and perhaps there doesn't need to be, given how long the game's been around on console), but: "Coming in early 2012, the game will give PC gamers the Alan Wake experience they have been patiently waiting for. Remedy is a developer with deep roots in the PC space (Death Rally and Max Payne 1 and 2), so the game will have the high resolution polish that longtime fans will expect."
The PC version will include both The Signal and The Writer downloadable content. As for why Rememdy changed their mind about the PC edition of the game, here's their explanation: "We weren't going to release a PC version... then we took an arrow to the knee." Can't argue with that.
Here's an old trailer for The Writer DLC, just because.