AMD could be readying new RX 500X graphics cards
X marks the spot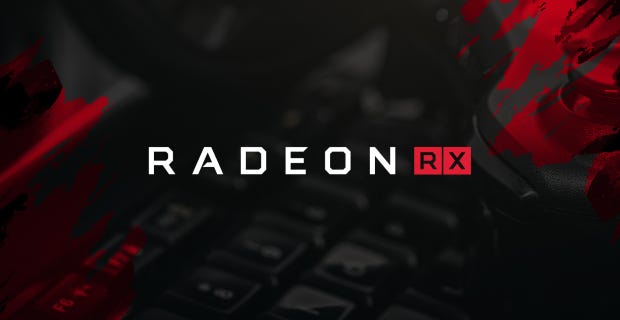 Graphics card gossip circles have rather devolved into Nvidia Ampere this and RTX that of late, but today brings news that AMD may be about to release a fresh batch of graphics cards to replace their mid-range RX 500 line.
Eagle-eyed Redditors spotted an official product page listing for the Radeon RX 500X series over the weekend, and sure enough the page still exists even now. There isn't anything there at the moment, but dig a little deeper and you'll find individual product pages for cards known as the RX 580X, RX 570X, RX 560X and RX 550X.
Little is known about these cards right now given the rather blank nature of those aforementioned web pages, but we can safely (probably, maybe) assume that they'll be tweaked versions of AMD's current RX 500 series. The AMD Radeon RX 580, for instance, is currently one of our top picks for great 1440p gaming in our round-up of best graphics cards, while the AMD Radeon RX 570 is a great choice for those after a 1080p experience.
The RX 500X versions should therefore improve on that performance and (hopefully) provide some much needed competition for Nvidia's GeForce GTX 1060 and GTX 1050Ti. It's also possible the RX 500X cards may include faster memory or deliver other enhancements such as a clock speed boost feature similar to AMD's Extended Frequency Range (XFR) tech in their Ryzen CPUs, but right now your guess is as good as mine.
We also have no idea when these graphics cards are likely to be released, either. I'd be very surprised if we saw them crop up over the next few weeks, though, as AMD no doubt already have their hands full prepping for the launch of their new second generation of Ryzen CPUs, currently dubbed Ryzen+.
These Ryzen 2000-series processors have already been allegedly priced and dated for a release on April 19, so any potential RX 500X launch is likely to be saved until next month at the very earliest, if not later. I doubt we'll have to wait as long as Computex in June, but I'll bend my CPU pins if we hear anything more before the end of the month. I'll bring you more as soon as it trickles down our internet pipes.