Ashen Trailer Is Beautiful, Haunting, Cute
Forge friendships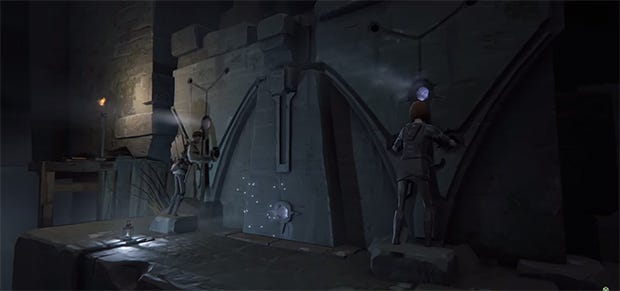 Ashen [official site] looks pretty different to when we last saw it, but over the past year it's only become more beautiful. The new trailer revealed during Microsoft's E3 press conference is stunning, and shows off some of the co-operative exploration gameplay. Did we also mention that it's really, really pretty?
This game, created by small studio Aurora44, is focused on "forging relationships". Working together to navigate a hostile environment with extremely limited natural light and what look like evil robot skeletons.
The persistent ICO/Shadow of the Colossus vibe certainly doesn't hurt, nor does the giant floating dragon creature at the end of the trailer. Fingers crossed this guy follows you through the game, being your best friend and cooing softly. As long as it doesn't die, we're cool.