Back At The Coalface: Miner Wars 2081 Trailer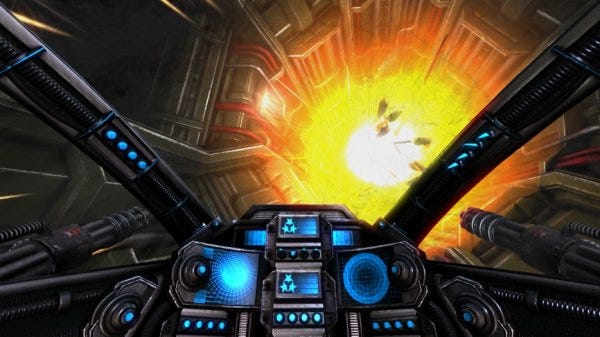 Oh, oh! There are too many games. This trailer has reminded that I've got to go back to space-exploration and rock-hauling thingum Miner Wars 2081 and see how they're getting on. If this latest trailer (below) is anything to go by they've made spectacular progress since I last looked in, with a lot more action, and plenty more space content. Also I like it when a PR blurb asks a ridiculous question: "Ever wonder what a Russian trade station, a Euro-American survey site, or an Outlaw base would look like in the year of 2081, ten years after the solar apocalypse?"
Sure! Hit me.


The games are piling up. I'm being buried alive! They'll find me dead in here next spring, covered in, uh, data?