Bandai Namco games are coming to GeForce Now this month
Including Little Nightmares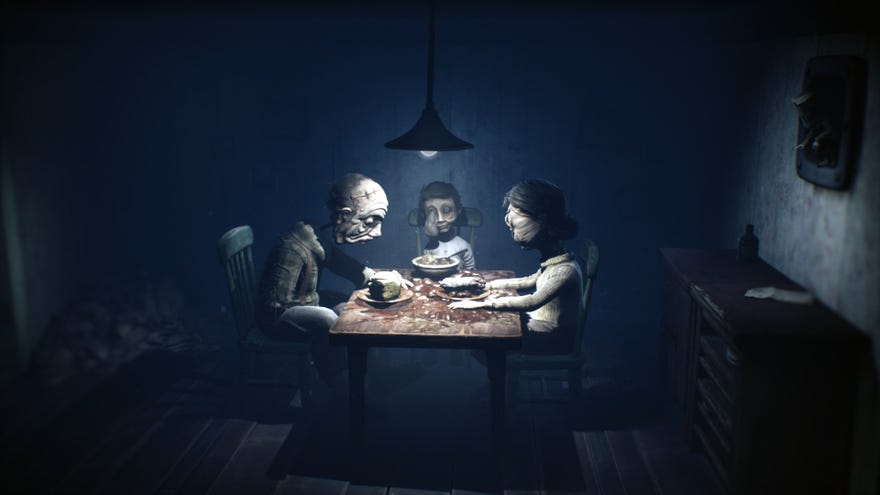 A handful of Bandai Namco Europe games are headed to the GeForce Now cloud streaming service this week: Get Even, 11-11 Memories Retold, and Little Nightmares and its sequel. They're four of the seven games joining the service, and the full list also includes the multiplayer medieval melee, Mordhau.
The Little Nightmares games are the highlight of the bunch. They're creepy puzzle-platforms and both received Bestest Best badges from us, with Adam loving almost every minute of the first and Alice B considering the sequel almost as perfect. It's also on our list of the best horror games.
The other Bandai Namco games are less beloved, but Mordhau was one of our favourite games of 2019 for its swordplay and the odd behaviours that would emerge on its multiplayer servers.
Note that this partnership seems to be with Bandai Namco Europe specifically, hence the appearance of Little Nightmares but not Elden Ring or the Tales Of series I suspect people would really want. Perhaps that will change in future.
It's been a decent couple of months for GeForce Now. Back in February, they signed a deal to bring all Xbox PC games to the service - presumably as part of Microsoft's ongoing efforts to re-assure regulators that buying Activision Blizzard wouldn't reduce competition.